Dr Julian Collins
Dr Fiona Cochrane
Dr Rod Trevena
Dr Shui Khoo
Dr Mahila Abbass
Dr Sally Fisher
Dr Peti Troupakis
Dr Karina Stolyarsky
Dr Taryn Lurie
Dr Vasant Lagiseti
Dr Nagd Farag
Dr Tiffane McIntyre
Dr Julia Danne
Dr Suska Schoeman
Dr Julian Collins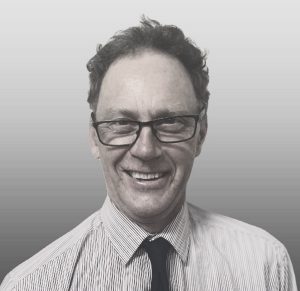 General Practitioner, Male
MBBS FRACGP
Dr Paddy Collins has been practising in Brighton since 1995. Originally in Bay Street, he moved in 1999. Completing his fellowship with the College of General Practitioners in 1995, he is interested in all aspects of being a family Doctor. He is married to Alison, and they have three daughters. Dr Collins enjoys swimming, classical music, and the occasional game of golf.
Consulting Sessions: Monday afternoon, Tuesday, Wednesday, Thursday morning and Friday all day.
Areas of interest:
Geriatric medicine
Family medicine
Dr Fiona Cochrane
Dr Rod Trevena
Dr Shui Khoo
Dr Mahila Abbass
Dr Sally Fisher
Dr Peti Troupakis
Dr Karina Stolyarsky
Dr Taryn Lurie
Dr Vasant Lagiseti
Dr Nagd Farag
Dr Tiffane McIntyre
Dr Julia Danne
Dr Suska Schoeman
Debbie Cox
Debbie Cox joined New Street Medical Centre in 2010 and has over 30 year's experience as a Practice Manager. With her high dedication and commitment to customer service, Debbie is focused on delivering quality patient service. For further information or to discuss any concerns that you may have please feel free to contact Debbie at the practice.
Annalise Davies, Holly Thorp, Merowyn Olaver and Jana Kalebic
Annalise Davies, Holly Thorp, Merowyn Olaver and Jana Kalebic
The team of nurses at New Street Medical Centre assist our doctors in delivering continuous care to their patients that results in improved health outcomes. They offer the highest level of patient care in a caring and professional manner.
Services provided by the Practice Nurses are:
Immunisations

Travel vaccinations

Wound Care

Assistance with minor surgical procedures

Chronic disease management

Health Assessments

Lifestyle education

Health Promotion

ABPI's
Our nurses also provide extra services for aged care, including the Department of Veteran Affairs patients enrolled in the Co-ordinated Veterans Care (CVC) program, and Home Health Assessments for patients aged 75 and over.
Annalise has been a Registered Nurse for over 25 years and is our DVA CVC coordinator, currently managing all of our Department of Veterans Affairs patients enrolled in the Co-ordinated Veteran's Care (CVC) Program.
The Coordinated Veterans' Care (CVC) Program is a team-based program designed to increase support for Gold Card holders with one or more targeted chronic conditions or complex care needs; and those who are at risk of unplanned hospitalisation.
Please contact reception if you would like further information on this service or to book an appointment with Annalise.

Our nurse Jana Kalebic specialises in home health assessments. A health assessment of an older person is an in-depth assessment of a patient aged 75 years and over. It provides a structured way of identifying health issues and conditions that are potentially preventable or amenable to interventions in order to improve health and/or quality of life.
The purpose of this health assessment is to help identify any risk factors exhibited by an elderly patient that may require further health management. In addition to assessing a person's health status, a health assessment is used to identify a broad range of factors that influence a person's physical, psychological and social functioning.
Please contact reception if you are aged 75 years or over and would like some more information on this service or to book an appointment.
Practice Nurses Availability: 08:30-5:30 Monday to Friday.

Administration/Reception
Our practice receptionists facilitate the smooth running of the practice. Our reception team are here to help with all of your enquiries and to book your appointments. To assist you promptly they will need as much information as possible from you, so that they can direct your enquiry to the most relevant person.
To contact reception please call 9595 9777.

Dietitian
Carmen Bouchier has been a practicing dietician since 1999 and joined the team at New Street in 2006. Carmen's specialties include weight loss, cardiovascular disease, diabetes, gastrointestinal disorders, eating disorders and sports nutrition. Carmen is passionate about teaching people how to live a healthy, balanced life that is free from the guilt that so often accompanies eating. She uses an individualised approach and tailors meals to suit individual's specific requirements.
Consulting Sessions: Thursday all day and every second Tuesday morning.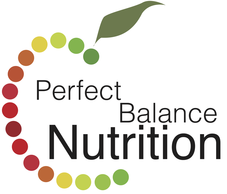 Psychologist
Pathology
Melbourne Pathology provides on-site pathology to the patients of New Street Medical Centre, which includes blood tests, ECGs, breath tests, etc. They are open from 8am-5pm Monday to Friday and from 9am-12pm on Saturdays.